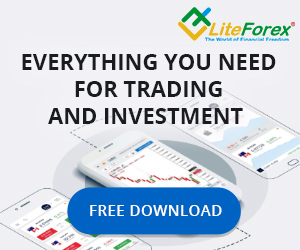 Do you want to be involved in Forex Trading? But You do not know how to trade in Forex? A solution might be COPY TRADING, In copy trading, you will copy traders on their forex trading. But there are things that you need to understand before doing copy trading.
There is a commission
The trader will apply commission in every closed trade that they have, it varies from 0% to 20% depending on the trader that you are copying.
There is Minium Copy Required
You need to check off what is the minimum copy trade account that you can copy. The most trader can accept up to a minimum of $100.
Copy Type
The trader will give some instruction on how will you copy their trades, normally they will tell you not to copy existing trade and just copy in the proportion to your fund.
How to Start?
You may start by enrolling or having an account from a Forex broker. I recommend Lite Finance. Enroll Here < New Account > By the way it's an affiliate link which means, I will earn a little amount every time you close a trade. It's my reward in recommending you to our broker.