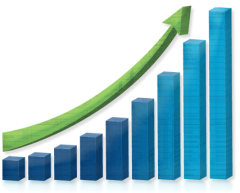 As an OFW working in Saudi Arabia, I have always dream of having my own business someday and escape from the corporate world. I love reading blogs and books about financial management, successful stories of other entrepreneur stories and more. I also remember watching Negosyete when I was a kid. Negosyete is a television program showcasing different businesses in the Philippines aired late 90's. I don't think it still exist. Now there are lots of blogs, e-books, seminars where we could attend to gain knowledge in business and investing. We only have to control the usage of our time. As for now I am engage in the following businesses:
Piggery – It's actually a backyard business controlled and manage by my brother, I am just an investor and I normally earn at the range of Php 3,000 to Php 5,000 a month from a Php 70,000 capital, It's just an estimated average amount.
I have an online business, I build website and do some SEO (Search Engine Optimization), get some writers and let the advertisers come in. As of this time our online earnings is not stable due to changes of algorithm being made by Google.
I have small funds at the stock market, where I save every month. As of now my investment in stock market is earning 10% from the time I start last January. I mean Capital vs Net Total Account Equity Value. I use colfinancial.com as my broker since I am living outside the Philippines and I have to manage my portfolio online.
I still have some debts to pay. I actually made this blog to remind myself that I need to focus and learn more things in investing so that I could leave a debt free life. I always believe in Proverbs 22:7, " The rich ruleth over the poor, and the borrower is servant to the lender. " (KJV).
I will try to explain my experience about the different business mentioned above on my future blog post.