First of all I need to introduce you to IMG which means International Marketing Group. IMG is a marketing company that is dedicated to serving the financial needs of individuals and families from all walks of life. They also conduct FREE Financial Literacy Seminar to educate people on how to manage their money. In Philippines, members can get the full set of FREE seminars in the Head Office.
Even I am in Saudi Arabia, I have completed the 2 FREE Seminars customized for OFW which is being conducted by IMG wealth Academy. I am also being mentored by Fely Santiago, of the IMG – Truly Rich Maker Group.
Yup, IMG also exist in Saudi Arabia.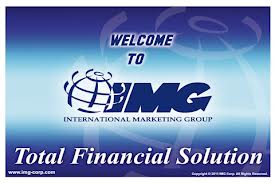 IMG helps people makes critical financial decisions that can help move them from where they are to where they want to be. The 2 seminars give details about the importance of 6 steps to Financial Security.
Through the seminar, listener would be able to understand about the importance of financial planning and how your present situation could affect your future.
I have learned through that seminar that, there is a high percentage of OFW, which are not financially literate and ended up working in Saudi Arabia for a long time without any goal in life.
There were also times that an OFW who resign from his work in Saudi Arabia, ended up having a misery life because he was not able to prepare for his future. It is also sad to know that there are some Filipinos who work in Saudi Arabia for a long time, 15 years perhaps, and retiring poor in Philippines. Those OFW did not think about their future but instead, spend all their money on wants and not on needs needs. It is one of the reasons also why I joined IMG, to have a planned financial future.
In IMG they make sure that your practice what you preached.
This is the Common Pinoy Financial Mistake as mentioned in the seminar:
Overspending / Not Living Within One's Means
Credit Mismanagement
Overly conservative in Investing Money
Lack of Financial Education
Our mission is To Make Your Family's Dream into Reality. We are committed in helping families achieve your dreams, through our business opportunity, as well as our products and concepts.
Actually IMG is a one- stop shop, for every Financial Investment Vehicle that Filipino may need. Ranging from Insurance, Mutual Funds, Stock Market, Real State, Non-life Insurance and more.
You could actually earn form your own investment portfolio.
I could actually see a big business potential with-in this company, members will not only be financially literate, but will also be financial secure during retirement age.
IMG is teaching individual on how to have a strong foundation about financial security.
Perhaps this link could give you more idea about the company – http://img-corp.com/company.php
I know I have lots to learn from the company, but I believe that I have made a step towards my Family Financial Security.
I have been in Saudi Arabia for 10 years, and If I only became financial literate long time ago, I would be probably a millionaire and a big time investor by now.
I always believe in Proverbs 19:21
Many are the plans in a person's heart, but it is the LORD's purpose that prevails
As well as Jeremiah 29:11
For I know the plans I have for you," declares the LORD, "plans to prosper you and not to harm you, plans to give you hope and a future.
That is why I know that being financially prepared is the will of the God. God doesn't want us to be poor during our retirement age.
Do you want to learn more about the IMG and Wealth Academy and how you can attend the FREE Financial Literacy seminars? Then just enter your details below, and I will contact you as soon as possible. If you are not within my vicinity, I will let our IMG associates contact you as soon as possible.
You could be in any part of the world.
And as I detailed my journey to
Financial Freedom
, I will continuously update our readers of my journey to Financial Security.